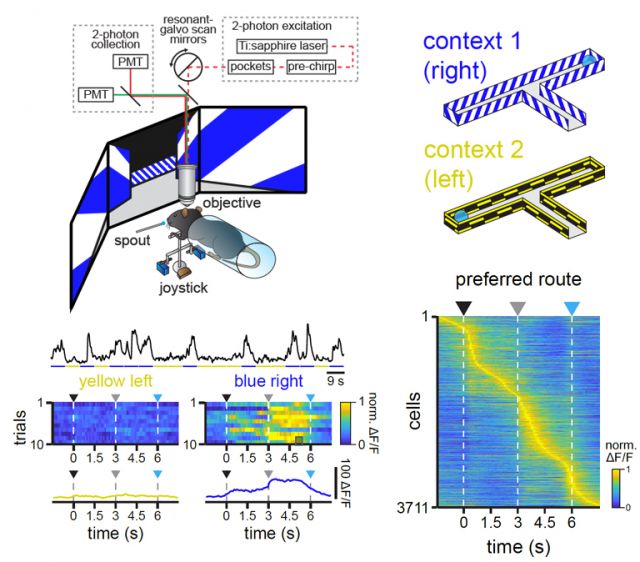 Neural basis of spatial representations
Spatial representation and navigation are essential for survival and one of the first cognitive abilities lost during neurodegenerative disease. Our understanding of how the brain encodes space has grown in recent years, but there are a number of unanswered questions: How do we use sensory inputs to dynamically map local environments and our position and orientation within them? How stable are these representations over time? And how do we make decisions based on navigational cues?
In order to study the circuit-level remodeling accompanying memory, we are measuring and manipulating neural activity in neocortex and hippocampus as mice explore fictive environments.